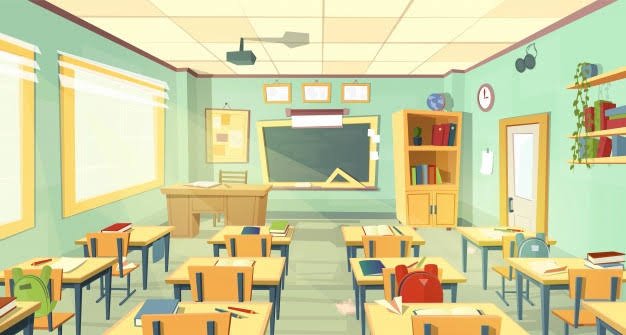 Unmasking the Myth of Schooling: Part Three
What are the consequences of a model of education which, as we have discovered in the first two parts of the blog, ignores most other ways of knowing-thinking-feeling-being? The penultimate part of 'Unmasking the Myth of Schooling' looks into how minorities are being further marginalised and students are being actively de-skilled.
A central element of modern education is that is relegates all experiences, knowledges and ways of life outside the world of mass-consumerism and capitalism to a place of non-existence. This is particularly visible when we look at the depiction of Adivasis and their lifeworlds: "the representation of Adivasi in stereotypical negative terms as 'backward' people, outside the pale of progress, has meant that elementary education has only reinforced stereotypes and further marked the Adivasi in discriminatory terms (Veerbhadranaika et al. 2012, quoted in Ramachandran, 2018, p102). As Ramachandran further notes, "another site of alienation is the content of our textbooks, which give primary importance to urban-centred subjects and do not weave in the histories and cultures of the tribal people of India" (ibid.). 
This stereotyping and marginalisation of Adivasis and their lifeworlds in the curriculum and in textbooks then continues in the schools themselves in both physical and psychological forms, where minorities, particularly Adivasis but also Dalits and others are continuously discriminated against by teachers and their upper-caste classmates, thus reinforcing rather than challenging and equalising the unequal societal structures. This results in what Sherpa and Rai (2016, p168) term as an in-built "Academic Brahmanism," "the indication of a broader systemic discrimination faced by students coming from particular social background in their day-to-day academic life."  
Another aspect of the marginalisation of lifeworlds outside the consumerist ideology is that ironically, while children are supposed to learn how to become a 'productive part' of the world market, they are strongly discouraged and prevented from finding out about what's going on in their own backyard, leading to an ever bigger disconnect with nature and a careless attitude on the exploitation of local, natural resources. As Manshi Asher (2018) puts it, "we talk highly of how the young today are so 'aware' about the environment because they learnt a chapter or even a class on 'Environment education' in school. We forget that when the real connections with nature, their own community, stand broken, what will the youth fight for?" What we can see today undoubtedly is that parallel to an ever-increasing access to education, we face ever-more, and not less, issues of environmental degradation. In this sense, turning away from modern education also is "about accepting [that] the 'educated class' have been the key promoters of the 'extractivist' and 'utilitarian' way of life which have harmed nature the most" (Asher, 2018).
Accompanying this alienation from nature is the marginalization of any kind of manual labour in most school curricula as well as the later focus on learning specific, highly specialized tasks rather than whole processes. Instead of seeing and understanding entire processes, and the causes and effects of and between these, children today merely see final products devoid of any inner value and meaning. As Jain (nd) thus argues,
students around the world are actively being de-skilled (particularly those from artisan, healing and farming backgrounds) and are being taught to despise and devalue physical labor – since labor is considered as non-intellectual work. (…) For the first 23 years of their lives, students are not encouraged to be meaningfully involved in productive activities related to their basic needs or their community's needs which would encourage them to understand deep inter-connections or a sense of right relationship/limits vis a vis their natural resources (Jain, nd).
Schooling is also eroding any deep connections and ties that exist among and between human beings that might be utilised to overcome the hierarchy, injustice and inequality of the existing system in favour of other, new visions of a meaningful life based on cooperation, togetherness, mutual aid and solidarity. By keeping children in their most formative years locked in separate and enclosed concrete buildings and rooms for a good part of the day, five to six days a week (not included in this is preparation/ learning time, going for tuition classes, doing extra work/assignments, detention, homework, etc.), grouped together only with children of their same age, and most often of a similar socio-economic background, against which they need to compete for grades and other rewards by learning about people and things with usually no connection and relevance to their lives whatsoever, "school disconnects, as it was charged to do. (…) Children are divided from their families, their traditions, their communities, their religions, their natural allies – other children – their interests and on ad infinitum. They are (…) disconnected from the experiences of risk-taking and adventure in which the grand discoveries of history have been fashioned; young men and women emerge from school unable to do much of anything (…)" (Gatto, 2012, p149).
Paradoxically, then, the 'skills' increasingly taught in schools are not conceptualised as the means or basics required to independently create, build, enhance and expand one's livelihood options, but they are seen as (and dictated by) current and always changing market demands that 'help' an individual to integrate him- or herself in the highly specialised, exploitative and uneven division of labour. Put differently, they contribute to a further de-skilling of people by making them even more dependent on the market and the acquiring of a range of narrow technical skills which might become obsolete again in no time. 
This chasm is also reflected in the sea change from India's formerly thriving, indigenous and informal education systems (for example the Gurukul education system) in the form of traditional apprenticeships which "often overlaps with socialisation processes" (Singh, 2013, p97) that help the apprentices to become skilled, independent human beings, to the introduction of formal, vocational training by the British colonisers. This new training and education "ceased to be a preparation for life; instead it came to be seen as a means to achieve the necessary qualification to earn a living in white-collar government jobs" (ibid.).
Written by Dr. Christoph Neusiedl