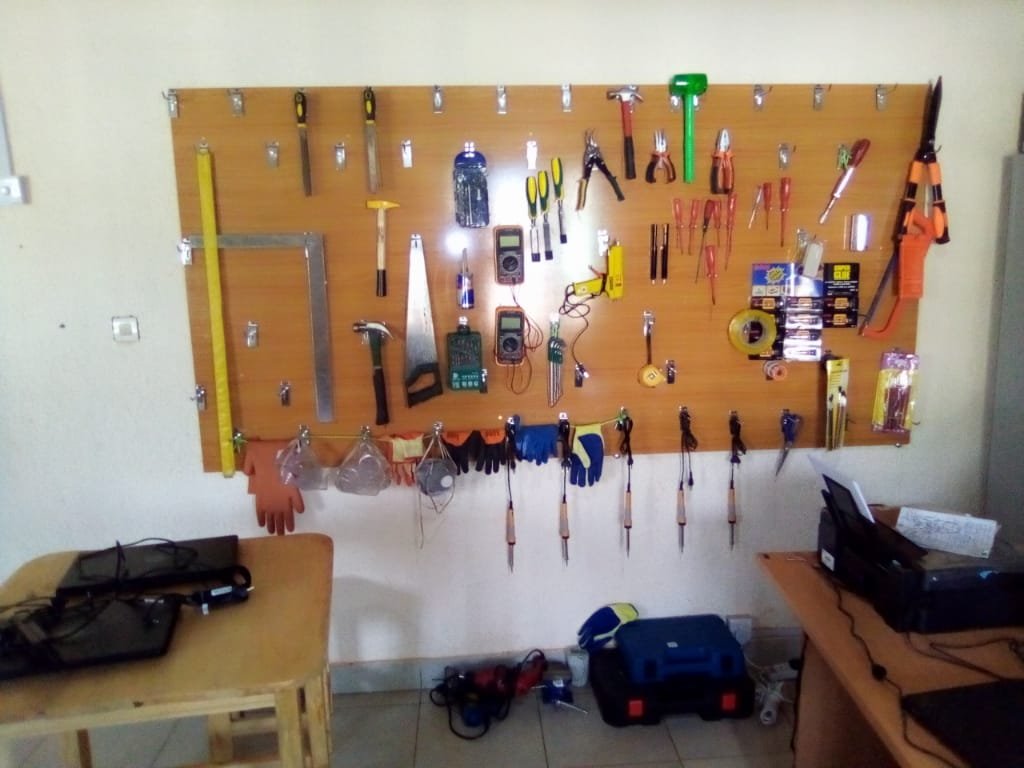 Nook: Avalahalli, JP Nagar
Learner Name: Zahair ( Name  Changed)
Month & Year of Story: February 2020
14-years old Zahair lives in Avalahalli, a small community on the outskirts of Bangalore. His father does welding work at a local hardware shop while his mother takes care of him and his three siblings. 
Zahair has been a Nook Learner since December 2019. After hearing from a friend about the self-designed learning space in his community, the 9th-grade student at Kannada Public School started coming to the Nook in order to learn more about computers and gain some practical skills: "I never used a laptop before. My friend told me that in the Nook we can work with laptops, create our own projects and acquire new knowledge. I want to learn carpentry so I came here to do this," the boy says.
For Zahair, the biggest difference to a school is that in the Nook, he can pursue his own interests and aspirations. Learning becomes relevant and rewarding on the individual level, which is what it should always be but what the centralized schooling system can't deliver: "I get bored a lot in school, most things we learn are just not interesting and useful. But in the Nook I can do whatever I want and I can learn practical things," he says.
After only a few months at the Nook, Zahair learned, for example, how to use a computer, how to access online resources and find information, and how to work in a team. He says that "I have learned to work together with a team. When we set a goal for ourselves, we identify projects to achieve the goal and use online tutorials and YouTube to learn the skills we need."
Zahair also gained some important carpentry skills such as iron soldering, using the drilling machine, working with the multimeter as well as doing 3D design. He adds that "at the Nook I am able to use many carpentry tools and I have learned many technical skills."