About DASH
The DEFY Academy for Solution Hacking (DASH) is an intense 2-month virtual learning program.  This highly selective program trains students and young entrepreneurs to build problem-solving capacity. Built on the tenets of Design Thinking, the program will host a cohort of talented minds selected from across the country, and provide them a platform to think, explore, design, and test their ideas.
In DASH, students work to solve real-life problems with communities, rather than for them. Along with the guidance of seasoned mentors and experts, participants have the opportunity to engage in various workshops, speaker sessions, team activities and group discussions to make the entire learning experience vivid, hands-on and memorable.
DASH will have two tracks, which have been designed to cater to the needs of learners at specific stages in their learning journeys. Both these tracks have been designed independently and will run in parallel for the said duration, with mutually exclusive team members leading each. Precisely, this program is for all those students who want to get started in the field of problem-solving and business building.
DASH is an initiative of Project DEFY, whose vision of empowering communities by making them take charge of their own learning has helped thousands of learners across the globe design and redefine solutions and products in a multitude of domains. Through our work with universities and colleges, the DEFY team realized that college students in India today have an indomitable thirst to explore, make, build, experiment and start-up, but they lack opportunities and frameworks to do so. Especially in these times, when our country and the world need champions of humanity, Project DEFY is on a mission to turn passionate learners into agents of change for the local and global community.
How it Works?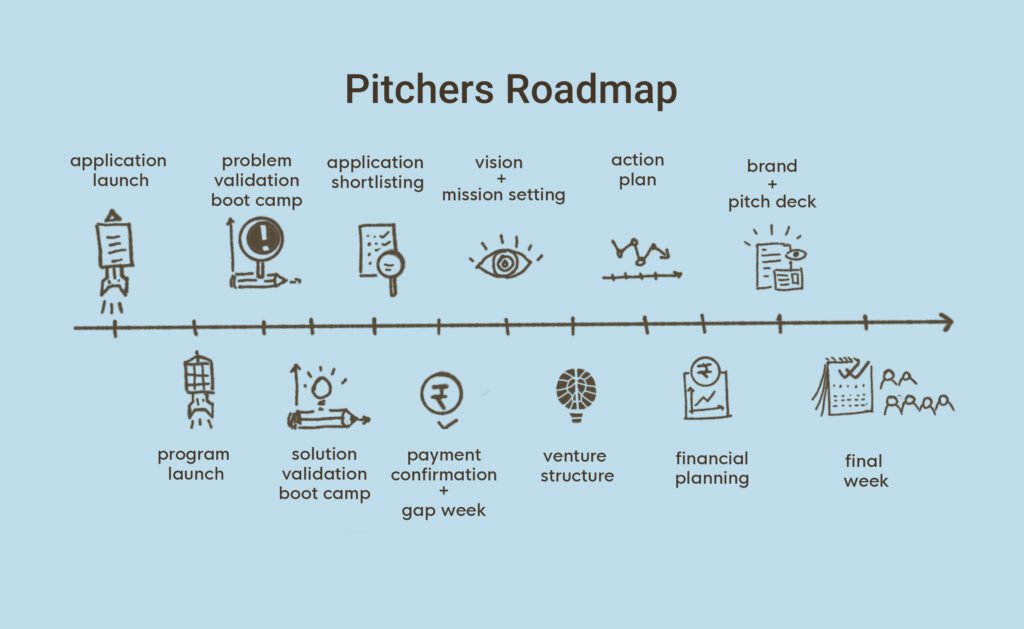 All the above-mentioned weeks for each of these tracks will have 5 action-packed days (from Monday to Friday), meticulously planned with group activities, peer interactions, mentoring calls, engaging presentations, and offline work. Expect to commit 6 hours a day to this awesome program!
Each week starts with an intention-setting for the theme of the week followed by the planned course of events. Mentors from respective fields would ideally be interacting with their teams twice a week. The organizing team would be available for help and support for all the teams throughout the course of the program.
Through this journey of self-learning, we see our learners stand up to the needs of today's world and in the process, ourselves giving meaning to life through our work.
How to Apply ?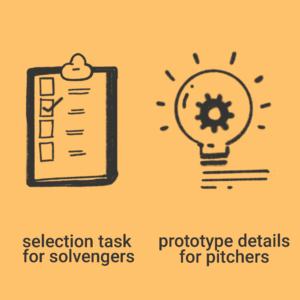 The application process of DASH is a simple, six-step process.
STEP 1: Choose your Track. Solvengers is for those who want to solve a problem but aren't sure where to start. Pitchers is for those who have an MVP and want to start their own venture.
STEP 2: Fill in the application form. Solvengers has single person registrations. Pitchers accepts registrations with teams of 2-5 people.
STEP 3: Submit. Confirmation of submission will be shown on the screen once you successfully fill in the registration form.
STEP 4: Short-listing. Top submissions will be selected based on their performance in the selection task for solvengers and on the basis of your prototype and performance in the design thinking bootcamp in case of pitchers. Once selected, you will receive an email. [Selection task for solvengers will be sent over email after 31st May 2021]
STEP 5: Payment. In the email, a payment link will be sent to you. Solvengers pay INR 2499 Per person. Pitchers pay INR 5999 per team. You will get a steep discount if you register during any discount period. Visit the application section for current valid fees.
STEP 6: Confirmation. Once payment is confirmed, you will receive a final confirmation email that welcomes you to participate in DASH starting 5th July 2021!
Where it All Began...
Project DEFY and CISCO India co-led the conception and execution of University makerspaces called CISCO thingQbator, between 2018 and 2020. thingQbator makerspaces spread across six universities in India provide students with a platform to take up real-world problems and turn their ideas into working prototypes and in the process come up with unique solutions to local problems.
The ongoing pandemic challenged us to create an online program that could invite students from around India to join us for a few weeks and experience the wonderful process of Design Thinking, using it to create a solution to the problems they saw around them.
We implemented the pilot virtual internship in June 2020, called thingQbator Internship Program (TIP). We saw brilliant participation and received amazing feedback from the participants. Under TIP's various tracks, 20 teams went from problem idea to design prototypes, 30 teams iterated upon their existing prototypes, with a few even reaching MVPs. And 7 teams who had MVPs with them, exited TIP with a business plan to launch their solution in the market.
This year, we have polished the experiences from TIP and refined it into our latest offering, a highly-selective, hands-on program called DASH.
Past Projects include:
Green Wave: Zero-emission Electric Bike

OneML : Platform for Budding Machine Learning Students

Counselling gurus : Online Platform for Guiding Students to Get the Best College

Raahee: App for Mental and Emotional Health

AgroAcres: Agriculture Based Assisting App for Farmers

SignTech: Accessibility of Speech and Hearing Impaired Persons

Team Solve: A device for faster check-out process at supermarkets

FaceNet: An automated ML based facial recognition system to monitor criminals.

UMAANG: A community and youth empowerment project for peace

Mealsome: A solution that connects the hotels and homeless, to help feed the homeless
"We would like to express our gratitude to our mentor and the entire Organising team for this amazing experience. We have learned a lot throughout the month and gained a lot of insight and knowledge as to how we should improve our product. Hope this journey of learning and innovation continues ."
Joining this program has indeed changed our perception about how the journey of a project goes. We had a great time and the number of useful sessions have greatly helped us know more about prototyping. Our mentor Rohaan gave us a clear idea about how we carry on with a project right from the scratch. No, doubt that this internship program has made us much better "makers" compared to how we were before this. Would love to be a part of any such program in the future."
"As a Mentor of Project Track - thingQbator Internship Program , I am very pleased with the organizing team & participants , The Structure of the program has really helped all teams to achieve their MVP from a scratch concept in 6 Weeks. I hope teams can convert this MVP to a product by utilizing the knowledge acquired during this internship period.Project DEFY is a great community for upskilling students & makers to fulfill their dreams."
"It's an honor for me to have been a part of this program. I am thoroughly impressed by the DEFY Team who managed to put this program together. Kudos to them for the excellent organization of a new format of Internship. The students, coming from a variety of backgrounds and know-how, really added to the overall experience. All the students were very keen, and the projects that they worked on were of very high quality. I look forward to being a part of such programs being organized by Project DEFY in the future!"
Where our Alumni Work Now