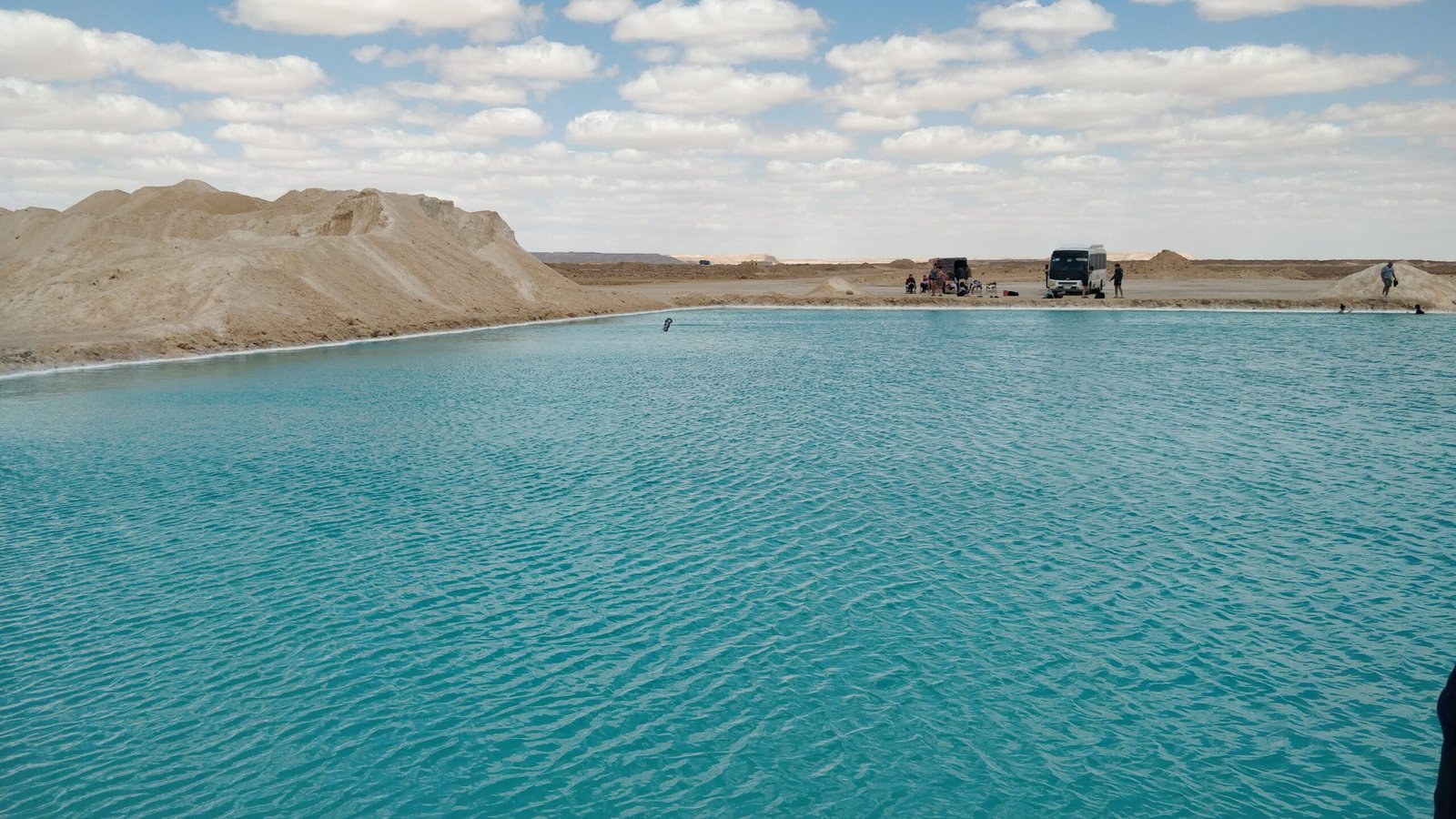 The last few weeks have been a wonderful reminder of the difference between being a tourist and being a traveller. Moving across the ancient and sacred land of Egypt, I have been a traveller. Travelling is not really in seeing and doing, but instead in being, and as such a rare opportunity that requires the right people to come together at the right time. To truly be a traveller, one must be ready in body and in mind, willing to open up to the land, its people and its experiences; and then the land and its people must open their hearts to you. It's a strange chemical reaction, a spiritual drama that allows for an unpredictable story. The Ecoversities Gathering and the Yatra (travel) afterwards has been such a story.
The Ecoversities Gathering brings together each year some of the most daring and imaginative educators from around the world. Educators who are attempting to redefine the very word I have just used to refer to us; trying with all our might, and with a smile, to imagine a new society and ecology that has a chance to survive the neoliberal onslaught. For the six days of the gathering we live in such a society of shared values of liberation and love. It is not inundated in meaningless speeches and dress codes and business cards, but rather engages through a sharing of stories, practices and emotions. Life is slow, and the learning is fast. There is not enough time, and yet there is always more time. The 2022 Gathering hosted by Sara, Samy, Yousef and the HajMoulein Farm Community in the deserts of Siwa has been an experience that is very hard to talk about or write about. It is a lived experience, and I can only do a poor job of using words to express them. I apologize in advance.
The Gathering received educators and learners (both embodied in all of us) from all over Asia, Africa, the Americas and parts of Europe. Many languages were spoken, many translations happened. The principle at heart is inclusion, and not simply as a checkbox that corporations have to use, but as an intent that we share together. The responsibility of the gathering was shared by all the gatherers, and this includes the cooking, doing dishes, cleaning toilets, organising the space, taking care of the animals and making the environment that we wish to share with ourselves and others. Volunteers were called to sign up for tasks each morning and many times, I saw more hands than the requirement. How amazing this is! A counterculture of the economic world where we usually dislike doing things for others or even for common good. This little world in the desert was different, and did not carry the burdens of the transactional world.
Anyone is welcome to tell a story or host a session. Want to be buried in the sand? Want to discuss feminism? Want to understand your anger? Sure! All kinds of explorations were possible and happened. We heard war stories, love stories, stories of death, of birth and rebirth of a new world emerging slowly under the sands of time. There's hugs if you need them. Or a Namaste if you do not like touch. A pat on your back if you have always wanted one. There's honour and respect, not for the position you hold or the work you do, but for the sacredness of the humanity that resides within you. There is love for your presence and appreciation for your thoughts. There is space for all, the young, the old, the child, and however you imagine your outer and inner beings to be.
After a soulful and emotional six days of the gathering, and the tremendous beauty that Siwa has to offer through its hot springs, salt lakes, old temples and structures, we started off the Learning Journey or Yatra. Aptly named El-Rehla (the Journey), 22 of us started traversing the country. We of course had big plans of things to see and do, and projects to visit. But we were also committed to ensure space and time for ourselves to slowly connect with each other (and sometimes disconnect with our usual realities back home). In Marsa Matrouh, our first stop, we shared stories in pairs walking along the Ageeba Beach that eases into the Mediterranean Sea with bright turquoise waters. We moved on then to the busy Corniche of Alexandria staying in a very old and charming Greek apartment overlooking the shores. The sunset at the El-Max village is something out of a dream. The colossal library is hard to miss. The city is really fast, but we were on a different timezone altogether. After Alexandria we stopped in Cairo, visiting Ci-las, a wonderful project started by my newfound brother and friend Karim. It is heartening to see the role of liberal studies in liberation and the on-going struggle as a human society. The final part of the Yatra took us to Fayoum where we stayed in the astonishing Tunis Village (again, a place made of dreams). A swim in the lake in the middle of the desert was the perfect ending to the Yatra. The fact that the lake cannot be seen unless you really get close was the summary message of our journey in Egypt. In order to get a glimpse of the country, you must really get close. And is it not true for every place, and every person we meet?
I have told you the places. It is impossible to recount or describe the conversations. I don't think I even remember everything. Memory, in the conventional sense, I think, was not the most important aspect of this journey. We must look at memory differently, maybe in the way the sands look at time – in infiniteness and abundance. The conversations, the visits and the interactions, you may not remember them, but they certainly change you. They affect you in the smallest and yet the biggest ways, in part and as a whole. I return physically tired, but mentally recharged, with a myriad of connections not defined by transactional partnerships but instead bound in the fine and strong strings of love.
If you are reading this, and are feeling that you missed out something, you really don't have to worry. Yatras happen many times in a year, and many local gatherings too. May not be the same place, or the same people, but I can assure you that it will be magic. Gift yourself a learning journey the next time you see one, and keep an eye on the Indian Multiversities Alliance and the Ecoversities Alliance pages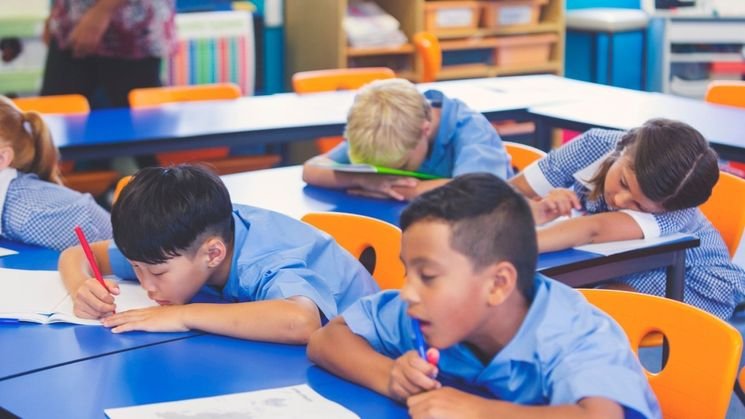 If a child is unable to sleep,then their parents often use the threat "sleep at once or masterji (teacher) will come". This shows how ingrained education, schooling, teaching, etc are in the minds of the parents. From the day a child is born, the parents start thinking about their future and where and what they will study. Going to a traditional school is ofcourse the first thought.It is indeed ironic because children have to be literally dragged out of their beds to school. In fact many parents take loans, some face financial distress in funding school/college education of their children. They think that the child will learn something worthwhile and lead a happy-successful life, but after 14-15 years of education they find the child has not developed any real-world life skills. I spent 14-15 years in utter boredom by attending various classes of uninteresting subjects through school and colleges. The period of my life where the neurons of mind had to be developed, I had to develop the muscles of my hand by taking notes in those boring classes. A couple of days ago I was talking to a 7th standard student and in his words "We are totally fed up with our teachers in the school. They never let us have any fun and make us write notes all day long. We go to school to just write and write and write. On top of that, if we don't write the same thing in the exam, word by word, we will fail the exam."
The existing education system has propagated the values of memory and recalling systems of the human brain the most.  The other requirements like thinking and social abilities, creativity, curiosity etc are almost non-existent. The very things which will help the children
to survive and thrive in the world are not developed. The classroom model of education was developed in the 19th century when the industrial revolution started. The factories needed workers and clerks who would just follow orders and do their repetitive tasks without any
questions. The 21st century is no longer the same. World has changed a lot in these 200 years. But our education system remains the same.
We now live in an interconnected world. Information is available to everyone at a click of a button. Hence, we require a new education system in this changed world. Following are the requirements of the new system which should be fulfilled.
 Exclusive focus to be given to individuals.
The learners should have the choice to decide what, how and how much they want to learn.
Empathy with fellow human beings, living beings and the environment should be at core of it.
The learning process should be engaging, experiential and fun filled.
There should be hands-on activities for almost all the things to be learnt.
The learning and its usefulness in the real world should be made clear to the learners.
There can be various ways of fulfilling the above requirements for a new education system. One can go to an alternative education model. Others could get home schooled. Some may want to restructure the existing schools. We just need to make sure the learners learn to think, learn by themselves, ask questions and find answers and connect with the community. The problem posed by the current education system is widespread across the world. Innumerable number of people have identified these problems and attempted to solve them. Some noteworthy solutions one can find are Shikshantar, Auroville, Shantiniketan, Project DEFY, Summerhill School and so on. These organisations are working to provide a proper
learning environment to the people from marginalised communities. Even though we set a new system we must be careful enough to not make it rigid. There should be enough flexibility to accommodate the changes which come from time to time. Bringing an overhaul in the education system has to start with overhauling of our minds. We have to unlearn first and then move on to learn again.
About The author
Nishant Kumar is a computer engineer by degree and a maker enthusiast and community builder by heart. He can be seen learning and helping others learn new things anytime. He has been facilitating learning sessions for tech and design topics. If not working, he can be seen enjoying music or roaming in nature.
Kriti Gupta is a social entrepreneur, who aims to leverage her significant experience across livelihood generation and social entrepreneurship to design the Community Savings segment under DISPECS. She currently works with KPMG as a consultant and is the co-founder of Tales and Treasures, a social enterprise that aims to create unique rural experiences with the help of communities.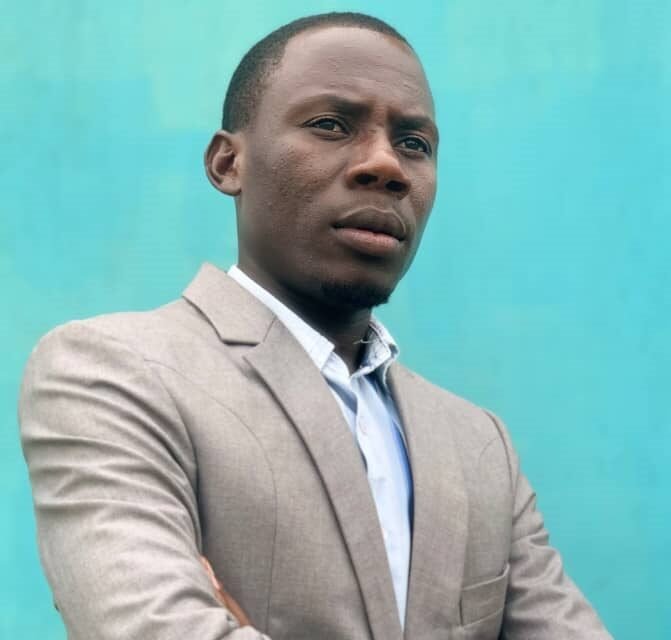 David Monday is a Ugandan Transformation Life Coach and a social Innovator with a bias in environmental conservation. He is a Director and Co-founder Upcycle Africa limited, a company well known for constructing Plastic bottle houses in Uganda and Africa. David transforms the waste crisis in Africa into employment opportunities for marginalized groups of people, training them creative skills of turning waste into products for sale to improve their livelihood.
He is a certified Employment Intensive infrastructure contractor by International Labour Organization (ILO) with 7 years' experience working with the youth and women in communities and refugee camps. He has worked and offered consultancy with NGOs/ Innovation Centers in Uganda, South Africa, Zimbabwe and Nigeria. He is knowledgeable in youth skills development, creativity and team building.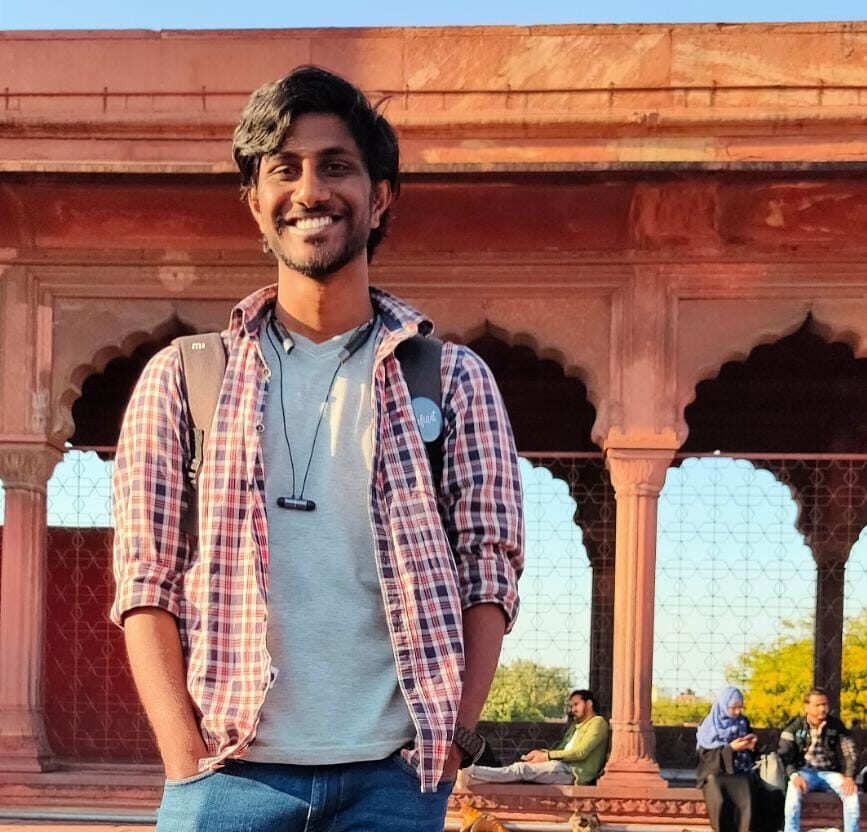 Michael Vivian Ekka is an architect, urban designer and musician based in Espoo, Helsinki. He is currently pursuing a master's degree in Architecture at Aalto University.
He is an enthusiast delving under many creative and diverse fields with an infinite palette of creativity. Michael has always been keen to be part of an environment amalgamating and exploring innovative, ingenious and visionary linkages between the many creative fields (art, architecture, ideation, drama, fashion, literature, music, electronics, design, research and development, sports, to name a few). He is an experienced researcher, team leader and graphic designer, an involved explorer in many fields culminating into an individual with uniquely extraordinary inputs and a diversely vast skill-set.
Teh Francis Yai is founder and director of Goodness and Mercy Missions, Cameroon. He founded the organization in 2007 to help rural the poor, providing tools and means to the underprivileged for a sustainable livelihood. While training at Kanthari in 2016, he developed the Enkindle Cameroon Project, a flagship program of Goodness and Mercy Missions. This new approach empowers people in rural communities through hands-on business training which discovers and ignites their passions.
His organization has helped more than a 1000 women break free from generational cycles of poverty to have independence and leadership in their own destinies. Hundreds of underprivileged children have had access to a hassle-free education. Awards and Recognitions include The World Bank Cameroon Development Market Place Award, and most recently, the African Change Makers Initiative Courage Award, Top Ten Finalists at the Donors For Africa Foundation Bootcamp 2021, and Grand Prize Winner at Citizenship Entrepreneurship Campus, Germany, under the Best Project Category 2021.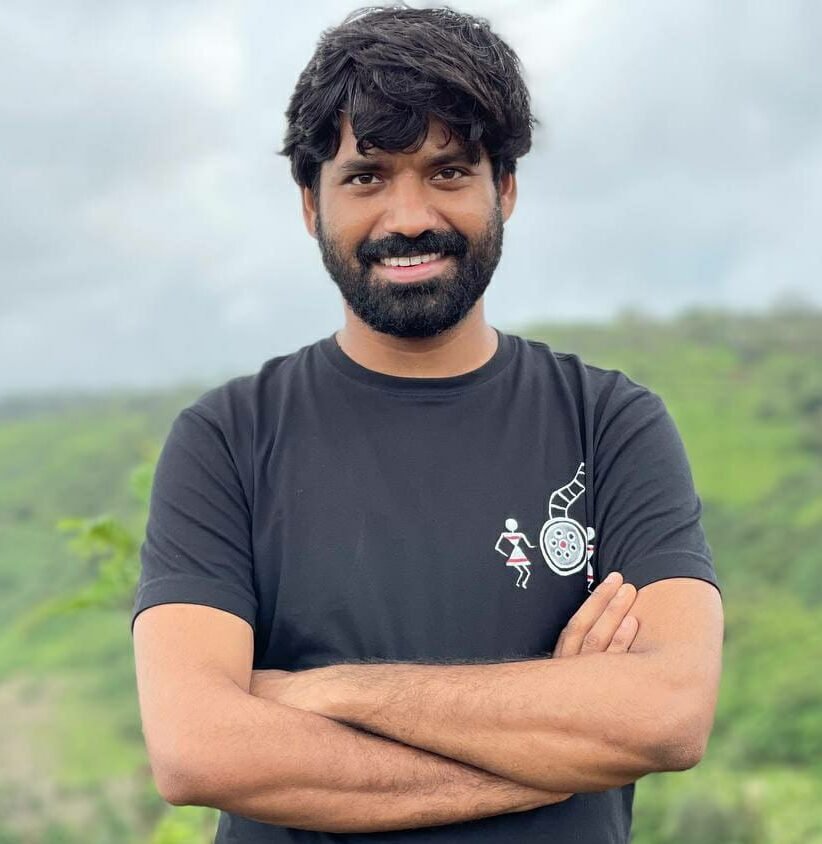 Nitesh Bhardwaj is a development professional and a social entrepreneur with a master's degree in Communications. Nitesh has experience working with both Government and Non-Government organizations. With his project "Aadiwasi Janjagruti," Nitesh is working extensively on bridging the gap between the government and the people by using hyperlocal communications in India. He has been an Acumen Fellow, SBI Youth For India Fellow and has got National and International recognition because of his work on Development communications in India.
Victor Oghenebrume is a Pharmacist and a Public Health Enthusiast. He gained his baccalaureate degree in Pharmacy from Delta State University, Abraka, Nigeria, in the year 2018. He is currently a member of the Pharmaceutical Society of Nigeria as well as a member of the Nigerian Red Cross, where he received training on BLS, First Aid and CPR and was certified as a First Aider. Over the years, he has garnered experience from the Community and Hospital sector and also the non-governmental organization setting. He currently lives in Nigeria where he continues to make an impact on those around him.
Shashwat is currently pursuing master's programme in Development Studies from Tata Institute of Social Sciences Mumbai and the University of Sydney, Camperdown. He is interested in exploring the field of disaster management and preparedness while working on community-centric and community-led solutions. He is supporting the Using Technology to Build Rapid Solutions segment in DISPECS.
Joy is pursuing her bachelor's degree in Geomatic Engineering from Jomo Kenyatta University of Agriculture and Technology, Juja, Kenya, East Africa. She wanted to be a part of a project that is supporting communities to prepare themselves before disasters and mitigate their losses. She is contributing in the Livelihoods segment in DISPECS.