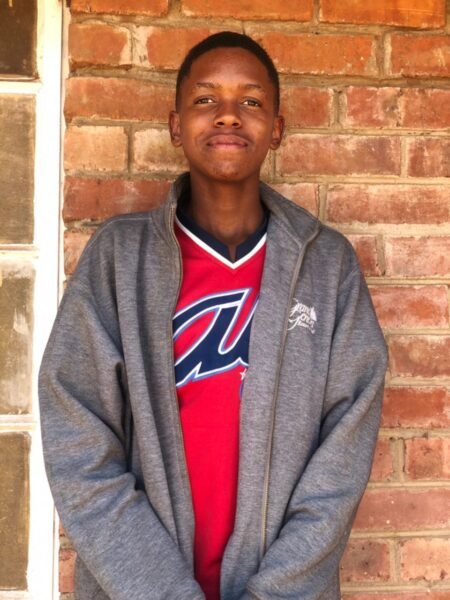 Nook: Bulawayo
Learner Name: Thamsanqa Sibindi
Month & Year of Story: October 2021
Probably most of us frequently use a food app to get our favourite dishes delivered at home. While in big cities, food delivery services have become something taken-for-granted, rural areas most often lack such services. This also means that local food shops and restaurants miss out on potential customers and revenue, while the customers are left craving for their favourite food or have to travel long distances to get it. 17 years old Thamsanqa from Nkulumane, Zimbabwe, saw this not only as a lack in his local community, but also as an opportunity to learn new skills and become an entrepreneur at the same time. As such, he is currently working to build Nkulumane's first-ever mobile food delivery app.
Thansanqa's dream is to become a professional software developer. And what better way to become one than not only learning coding and programming skills to build his app, but also develop entrepreneurship skills to make it into a profitable venture from which he can make an additional income for himself and his family? This is precisely what the teenager sets out to do at the Bulawayo Nook.
He says that he never thought there would be a place like the Nook in his local community – "a fun place where you learn by yourself rather than being taught. We all encourage each other to learn and never give up."
That the Nook is enabling him to start a business and also come closer to his dream of becoming a software developer shows Thamsanqa that "owning a degree is not the only way to prosper and achieve your aspirations."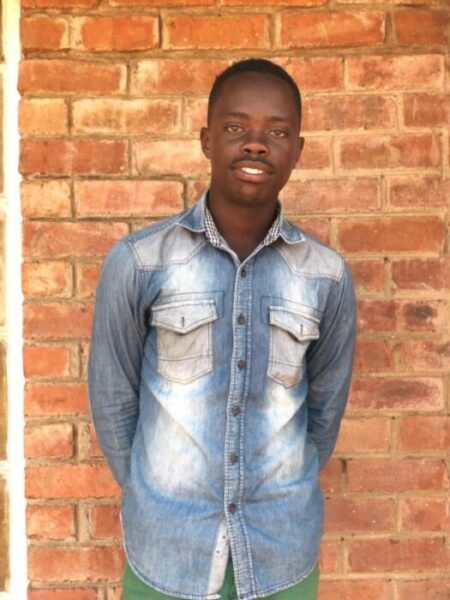 Nook: Bulawayo
Learner Name: Mduduzi Brian Nqwababa
Month & Year of Story: October 2021
"I think a Nook is a place where people can experiment and experience life through trial and error." This is how 20 years old Brian describes his experience at the Bulawayo Nook in Zimbabwe. Brian comes to the Nook since it opened its doors to the local community in April 2021. Having a space to experiment, discover new interests and try out new skills is what he likes most about the Nook. As such, Brian has already explored a broad variety of different skill areas ranging from website design to arts & crafts, cooking and carpentry. He says that "the desire to learn triggered my interest to come to the Nook and I was interested in the different projects we worked on during the induction program me for new learners. l keep on coming here because l want to expand my skills base."
Brian, who left school after the secondary level, currently works on manufacturing a sofa that can also be converted into a bed. He hopes that the carpentry skills he gains through pursuing this goal will help him to earn an additional income and start his own business.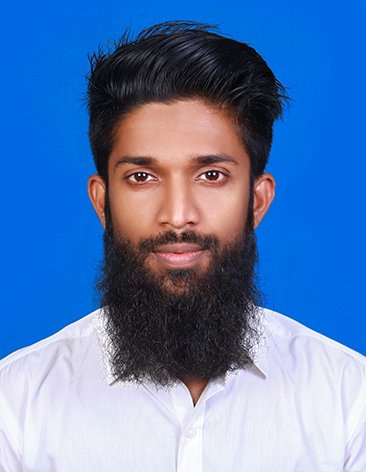 Hashim Abdulla T is currently completing his M.Sc. in Computer Science, specializing in machine intelligence, at IIITMK Trivandrum. He was one of the first Learners to join the thingQbator, working as a volunteer to set-up space even before the programme started.
From the very beginning, Hashim realized and harnessed the potential of the thingQbator as a platform to kick-start and catalyze his career: "my dream is to become a responsible entrepreneur who can help to improve people's lives. When I got introduced to the thingQbator, I saw that this is the perfect makerspace to experiment with, build and test my own ideas," the 26-years old student says. 
The unlimited access to important resources such as Raspberry Pi single-board computers which are used for a variety of purposes including experimentation, learning how to program and robotics provided Hashim with practical experience and skills to develop his own ideas: "my baby steps in the world of entrepreneurship started in the thingQbator. When I did my undergraduate degree, I only got one chance to see the Raspberry Pi. But at the thingQbator, I was playing with it and experimenting with it as much as I wanted to. I was also able to familiarise myself with other microcontrollers and devices, use some of the most advanced artificial intelligence-powered devices such as the Jetson Nano, and do 3D designing and printing for my projects," he says. 
This all enabled Hashim, for example, to learn how to programme, control, and monitor devices using mobile phones. Besides the hard skills he acquired, the student is also benefiting from the open and collaborative atmosphere that is being a part of the thingQbator and brings the students from various backgrounds together: "I built really good relationships with a lot of people who are on the same or similar path. I think that is one of the biggest things I achieved here," Hashim says.
The thingQbator then also changes the way and understanding of learning for the student. He says that whereas in college everything is pre-given and pre-decided by others, "here I am able to design my own curriculum and take my own time to learn. I learned how to plan and execute a project from scratch by breaking it down into smaller, achievable tasks. While doing lots of experiments I also realized that I can learn a lot through trial and error and looking at how to solve a problem in various different ways," Hashim adds.
Another important part of Hashim's journey to becoming an entrepreneur is how the thingQbator helped him to build an idea into a working product. He did exactly this with his precision farming project that emerged in the thingQbator. 
Precision farming refers to everything that makes farming more accurate and controlled. A key component of this approach is the use of information technology and a broad range of items such as GPS guidance, control systems, sensors, robotics, drones, GPS-based soil sampling, automated hardware, telematics, and software. The college student says that "when I came to the thingQbator, it was just an idea that I and my team had worked on. Now we have built a prototype for precision farming which we further develop in cooperation with the Government of Kerala's Young Innovators Programme." For this innovation which will help farmers to increase yields and raise their income, Hashim and his team received the 2019 thingQbator Felicitation Award.
Nook: Whitefield
Learner Name: Vaishali KD ( Name Changed)
Month & Year of Story: February 2020
12-years old Vaishali attends the 5th grade at St. Joseph's Convent School. His father works as a security guard while his mother is employed as a maid in six households.
The young boy started coming to the Nook in March 2019 to have free access to laptops, the internet, and other technology. He says that "I was really surprised to find such a space here. In our school, I used to see only broken computers in the school lab but here we get laptops, new tools, electronics and other materials for project-making."
Gaining digital literacy skills and democratizing access to technology is a key aspect across all of Project DEFY's Nooks. By providing access to laptops, internet, tools, and materials, the Learners are able to find and work on projects that follow their own interests, aspirations, and needs. As Vaishali says, "I had never used a laptop before but after coming to the Nook I have learned how to use a computer, how to do documentation, how to use the internet to find information and identify new projects using YouTube and online learning courses."
After learning the basics of computers and the internet, Vaishali started to work on electronic and mechanical projects and currently learns carpentry by building a skateboard from scratch. What the boy loves about learning in the Nook is the practical nature of the projects: "in school, we only study theoretical knowledge. The Nook is a place where we can learn by building concrete projects. Even when we fail, it is an important learning for us but in school, we get punished for making mistakes. Here we learn by doing experiments, asking questions, using computers and the internet and with the help of our friends."
(name changed to protect minor)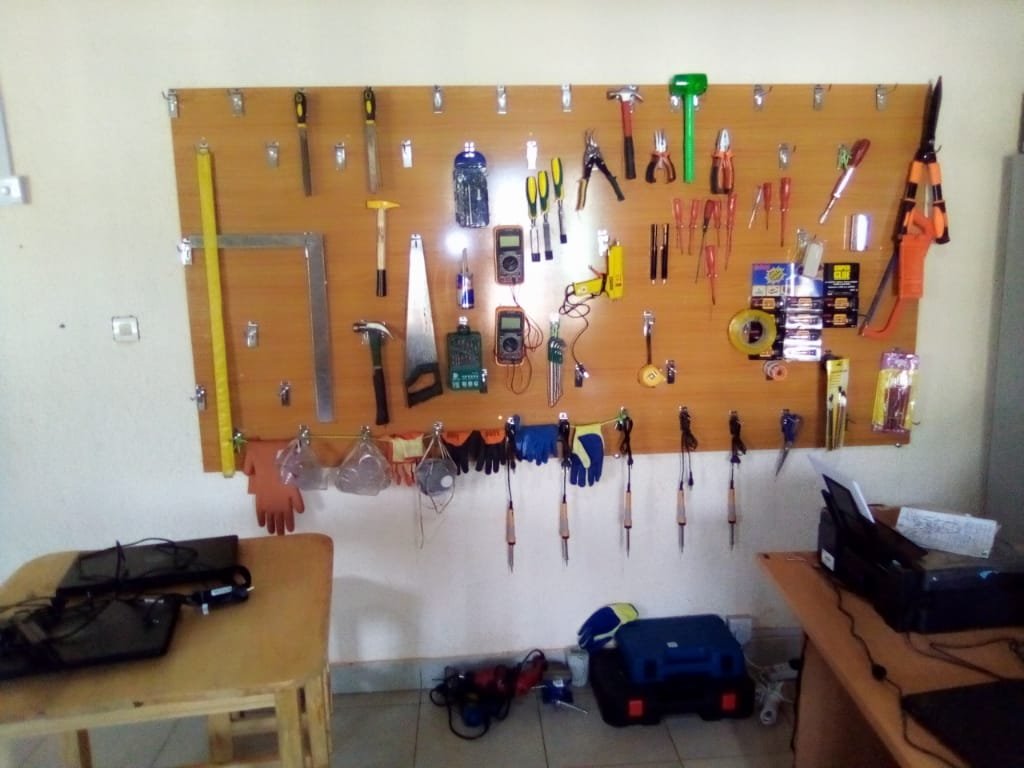 Nook: Avalahalli, JP Nagar
Learner Name: Zahair ( Name  Changed)
Month & Year of Story: February 2020
14-years old Zahair lives in Avalahalli, a small community on the outskirts of Bangalore. His father does welding work at a local hardware shop while his mother takes care of him and his three siblings. 
Zahair has been a Nook Learner since December 2019. After hearing from a friend about the self-designed learning space in his community, the 9th-grade student at Kannada Public School started coming to the Nook in order to learn more about computers and gain some practical skills: "I never used a laptop before. My friend told me that in the Nook we can work with laptops, create our own projects and acquire new knowledge. I want to learn carpentry so I came here to do this," the boy says.
For Zahair, the biggest difference to a school is that in the Nook, he can pursue his own interests and aspirations. Learning becomes relevant and rewarding on the individual level, which is what it should always be but what the centralized schooling system can't deliver: "I get bored a lot in school, most things we learn are just not interesting and useful. But in the Nook I can do whatever I want and I can learn practical things," he says.
After only a few months at the Nook, Zahair learned, for example, how to use a computer, how to access online resources and find information, and how to work in a team. He says that "I have learned to work together with a team. When we set a goal for ourselves, we identify projects to achieve the goal and use online tutorials and YouTube to learn the skills we need."
Zahair also gained some important carpentry skills such as iron soldering, using the drilling machine, working with the multimeter as well as doing 3D design. He adds that "at the Nook I am able to use many carpentry tools and I have learned many technical skills."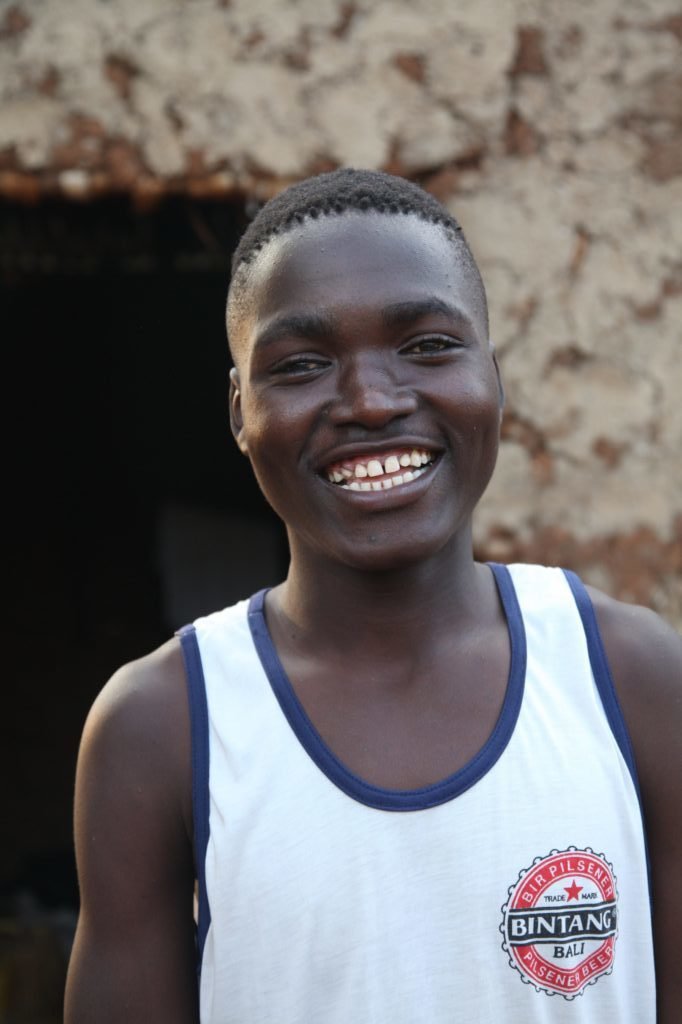 Nook: Rwanda Nook Hub
Location: Gahanga, Kigali, Rwanda
Learner Name: Samuel Manishimwe
Month & Year of Story: January 2020
Ever since he was a young boy, 19-years old Samuel Manishimwe from Gatovu village, Rwanda, had a passion for music and dance. His dream is to become a successful musician and follow in the footsteps of his idols P-Square and Davido, two popular R&B artists from Nigeria.
In June 2019, Samuel set out on an on-going journey to pursue his dream by joining the Nook Hub in Gahanga: "I heard that the Nook offers opportunities to the community to gain skills in various aspects. When I came here, I saw that the Nook really is a place where I can follow my own interests and aspirations by learning music production," he says. Having access to laptops, internet and various software programs at the Gahanga Nook, Samuel learns the necessary skills for music production by using software such as Ableton Live for sound editing and Fruit Loops, a digital audio workstation that allows for the production of music and audio through virtual instruments. Using these and other programs, the young artist creates his own Afro-pop music style.
Moreover, Samuel often practices and rehearses his ideas with fellow learners and friends at the Nook and gets valuable feedback from them. This learning, sharing and growing together is also an important aspect of daily life at the Nook for Samuel. He says that more than just acquiring skills for music production, he made new friends and learned to be more social and how to solve conflicts peacefully. 
While the Nook is a learning space to acquire new skills and knowledge and follow one's interests and passion, it is also an inclusive community space where everyone can come together, interact with each other and support each other. Having such a space and platform is important everywhere, but especially so in Rwanda, a country still healing from the 1994 genocide against the Tutsi. Therefore, Samuel highlights how the Nook "is not only a learning space for us but also a safe space for the whole community."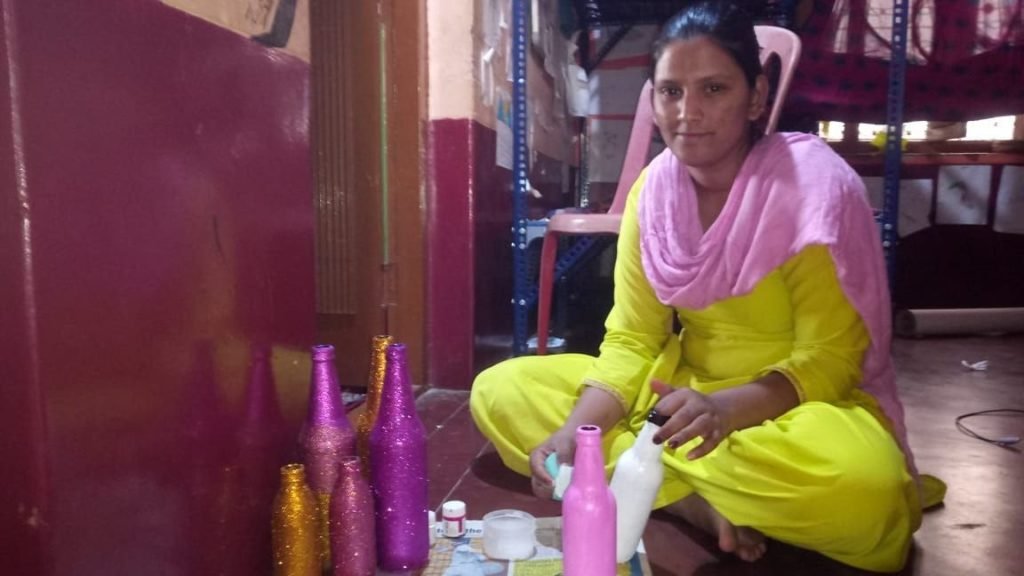 Nook: Kaggalipura
Learner Name: Muskan
Month & Year of Story: February 2020
19-years old Muskan joined the Kaggalipura Nook in 2018. For about two years, the young woman comes to the Nook on a regular basis to access computers and the internet and learn new, relevant skills: "there is no other place which allows me to access laptops and the internet for free. Here for the first time in my life, I can do this, and through this, I can acquire new knowledge and skills across different areas according to my own interests," she says.
Leaving school after 11th grade as she lost interest in learning about things that seemed far away and irrelevant to her own life, Muskan joined the Nook to use the internet as a tool to explore many different areas and skills ranging from cooking to singing, dancing, arts and crafts, and tailoring. She is also particularly interested in recycling waste materials to create decorative household items.
Currently, the young woman is engaged in making bottle art – reusing empty bottles for creative arts design – and tailoring. As her rather conservative community does not accept women working outside the home, Muskan aims to learn professional tailoring skills in order to start a home-based business to earn her own money and to gradually become more independent. 
For Muskan, the Nook serves as a platform to explore her own interests and acquire skills and knowledge relevant to her own life. She says that "the Nook is providing me all the necessary things to learn. Here I can enhance my knowledge in many different areas. For me, the Nook is the place where we can explore our inner talent."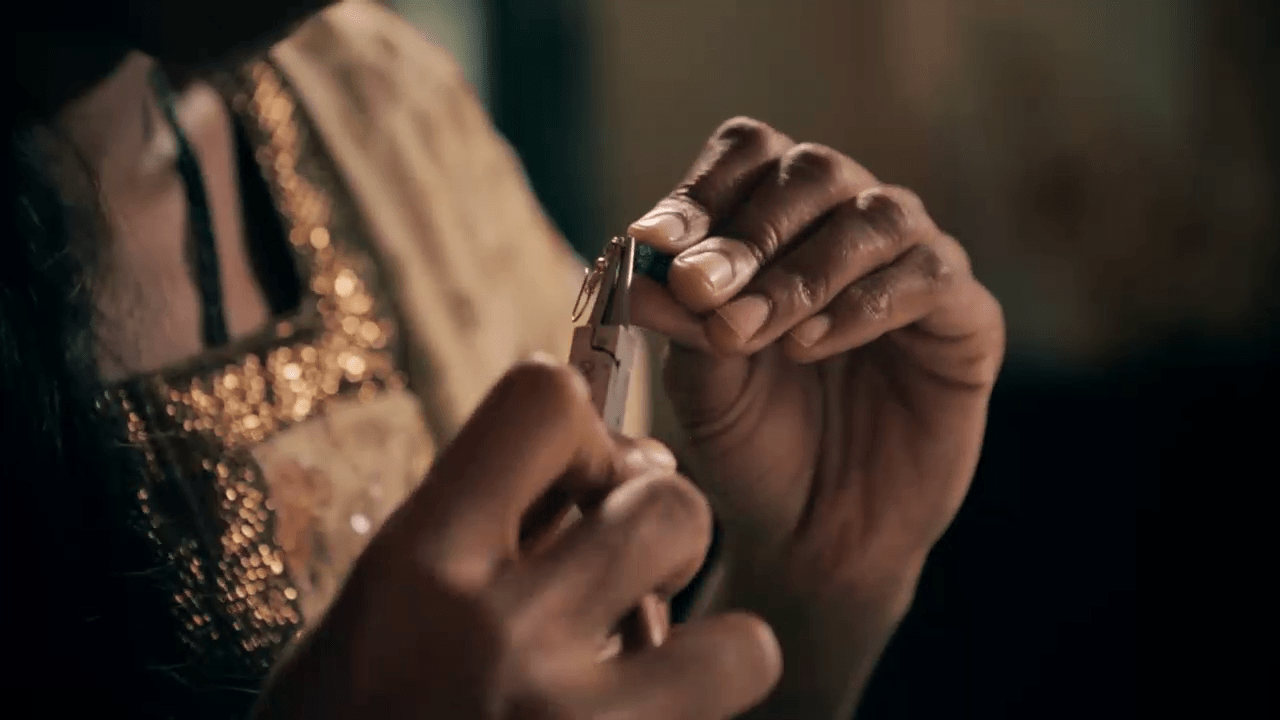 Nook: Fort Kochi
Learner Name: Annie Augustus
Month & Year of Story: January 2020
Annie Augustus is a 53-years old housewife who lives in Fort Kochi. Her family of five is mostly reliant on Annie's only son and her daughter-in-law. Annie herself never had the chance to study beyond the 10th standard. As the eldest of nine children, she needed to take care of her siblings and support the family's income from early on. 
Her interest in tailoring and thereby earning her own money is what brought Annie to the Nook initially. Currently, she is learning to stitch different kinds of dresses such as simple Kurtis and does small commissioned works given to her by local community members. Annie says that thanks to this, she is able to save money and she can also meet other needs for her home and the household. Recently, Annie also stitched some baby clothes for her newly born grandson.
Seeing the immediate results of her efforts and realizing the rewards of life-long learning also have a positive influence on Annie's rather conservative family, especially her husband: "my husband always used to discourage me to go out and learn something, but after learning how to do tailoring from the Nook and seeing me stitch my own dress, he has changed his attitude and supports me now," Annie explains. 
Moving on, she is also keen to learn embroidery as well as to explore baking, being inspired from some of the other Nook Learners who started cooking and baking in the Fort Kochi Nook: "I've tried out baking for the first time when I came here, and the first cake I made turned out to be very good, so this was an exciting project for me," Annie says.
Moreover, becoming a Nook Learner also had a positive impact on Annie's personality and social life: "after coming to the Nook, I've become more of a social person. Earlier on I was not good at talking to people or making friends with them. After coming here, I think I've improved my speaking and communication skills," she says. 
This personal growth, increased self-confidence and the development of soft skills is another typical trait associated with self-designed learning at the Nook. Being more than a space for individual education, the Nook evolves into a Community of Learners that inspire each other, help each other and care for each other. Therefore, it is no coincidence that Annie describes the Nook as "a learning space with lots of friends who feel like family. We all support each other. If another Learner faces any difficulties and I know something to help them, I will go and help."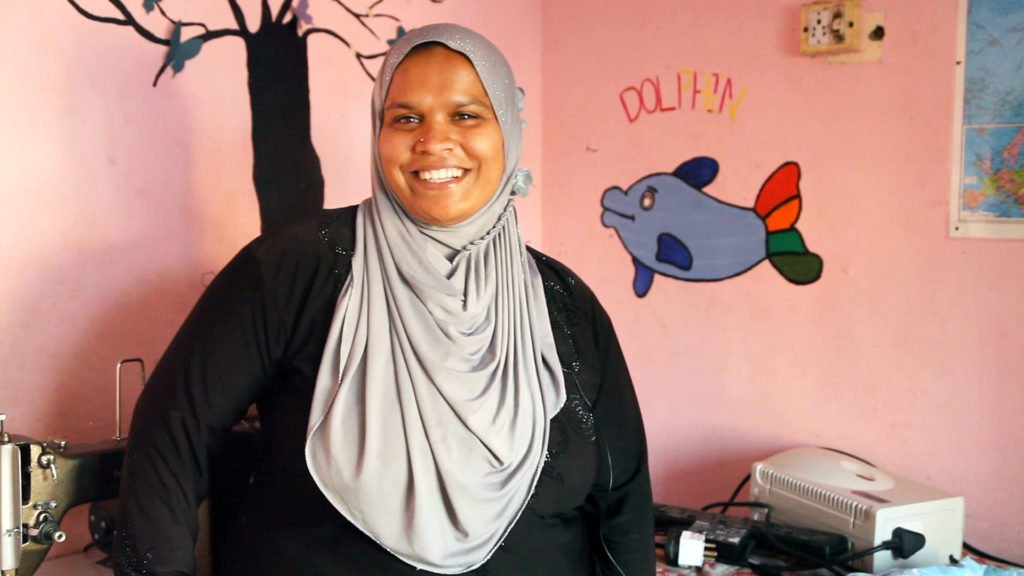 Nook: Kaggalipura Learner Name: Musarath Month & Year: January 2020 33-year old Musarath lives in Kaggalipura, a small village on the outskirts of Bangalore. After her father tragically died when she attended 9th grade, Musharath left school to help make ends meet and married early. Now as a young mother, she dreams to become financially […]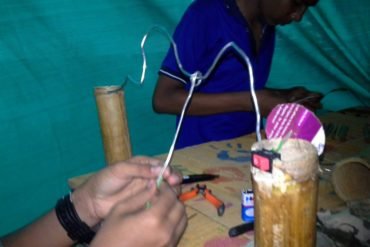 Nook: Avalahalli, JP Nagar
Learner Name:  Niah (not real name)
Month & Year of Story: January 2020
Avalahalli village, a part of JP Nagar, is a rather marginalized community that developed out of a former slum area. Many residents struggle to make ends meet through precarious labour and low-paying jobs as the only employment opportunities while increasing unemployment is an ever-bigger problem. Added to this is a very conservative ethos in the local community which often relegates women to a life in the confines of the family home and where domestic violence is unfortunately not uncommon. 
This is the context in which 33-years old Nook Learner Niah fights to determine her own future. Leaving school after 12th Standard and getting married early in life, she moved to Avalahalli where she now lives with her husband, a truck driver, her two sons, and her father- and mother-in-law. "my husband and in-laws are very strict. They said that I should be at home doing household work only. At the same time, they call me 'useless.' When they restrict me from doing anything and call me useless at the same time, I feel very bad about myself and it's not fair," the brave woman says.
When Niah came to the Nook for the first time, she did not think that she herself would become an active Learner at the Nook and an important part of the growing Nook Community: "actually, I was taking my sons to the Nook. When I was there, I realized that it's not only a place for children. I can do something for myself here again. That's why I keep on coming to the Nook. I have finally found a place that allows me to explore the options of what I want to do in life rather than telling me what all I can't do," she says.
For  Niah, this means to explore many new areas and skills she could not pursue and learn before. Learning basic computer skills and how to navigate online and find information and ideas gave her a whole new perspective on life. Learning how to create and access an email account also helped Niah to connect with her family: "I am surprised about what the laptop and internet can do in this world. Now I can send emails to my relatives who live outside the country," she says.   
Realising her own potential and that she is able to achieve whatever she wants to do in life, Niah
now comes almost daily to the Nook in order to learn English language, how to use Excel and the basics of accounting in order to find a job and become more independent – and this all against the continuing restrictions and resistance of her family-in-law: "I started to speak English, learn how to use different software and gained confidence in speaking with other people. The Nook opens my mind and changes the way how I think. It is the place where I can express my identity and be myself.  Now I can figure out for myself what I want to do in life. I experienced a different world from being a housewife. I am curious and excited about many things."
This shows the immense meaning and importance that the Avalahalli Nook holds for  Niah and many more women like her. 
Please Note: We used a different name to protect the learner from any lash back that comes from sharing her story.