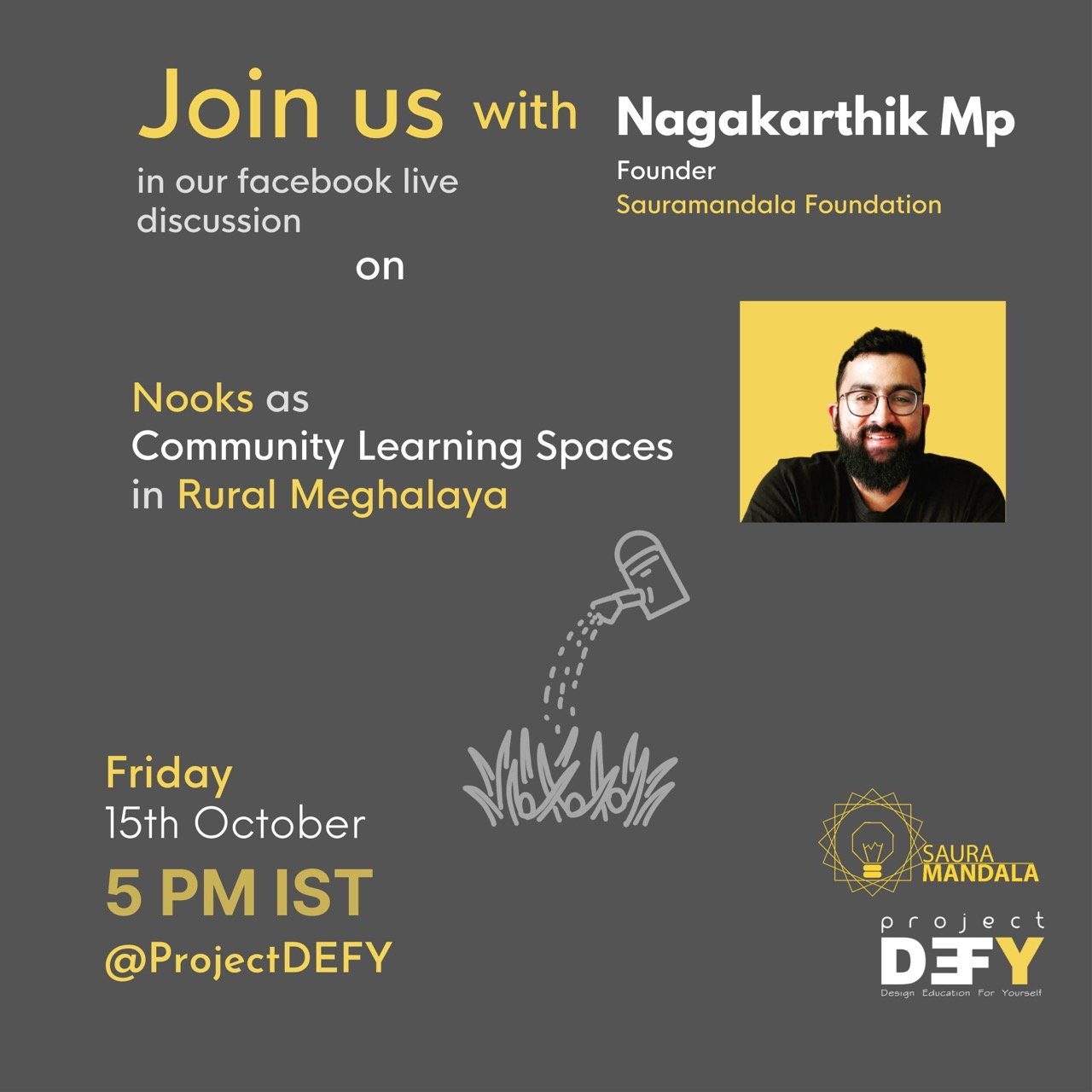 Facebook Live- Nooks as Community Learning Spaces in Rural Meghalaya
Our latest Nook at Sohrarim in Meghalaya has been garnering a lot of attention (for the right reasons ofcourse!). So we decided to decode things in our upcoming Facebook Live with Nagakarthik Mp, Founder, Sauramandala Foundation, our partners for the Sohrarim Nook.
We will talk about Education in Meghalaya and unnoticed challenges of the North East and how Nooks as community learning spaces can bring about a paradigm shift in rural Meghalaya.
Tune onto our Facebook page on Friday, Oct 15, 5PM IST.
https://www.facebook.com/ProjDEFY